Siding Cost
Here at Siding in Pittsburgh, we take pride in every aspect of our work. It is our joy to offer high-quality siding installations at remarkably low prices. In fact, we are so sure of our financial superiority, we offer all of our clients our famous Price Match Guarantee. We never want you to overpay for exterior installation, so if you find a better offer from a well-qualified, fully licensed company for the same siding work, we will gladly adapt our quote to your budget.
We have created the following table to help you understand how the cost of siding breaks down:
*Prices listed here include the expense of siding material, labor cost, strapping installation, building paper, and waste removal
| | |
| --- | --- |
| Material | Price per sq ft* |
| James Hardie Color Plus (Fiber Cement) | Starts at $9.00 |
| Vinyl Siding | Starts at $6.25 |
| Premium Vinyl Siding | Starts at $7.00 |
| Cedar Siding | Starts at $11.00 |
| Stucco | Starts at $10.50 |
| Cultured Stone | Starts at $22.75 |
As you begin your siding construction project, one of the first things you will want to do is find a well-qualified contractor to consult on and complete the job. For many people, choosing a contractor can be a daunting task—few know where to start the interview process. Luckily for you, we here at Siding in Pittsburgh are experts in the field and here to help you through the process.
We pulled together our team and wrote up a list of the most important questions to ask in an interview with a potential contractor:
How long have you been a siding contractor? Have you always been in the area?
Are you fully licensed?
Does your quote for the job include items such as waste removal and insurance for unexpected delays?
Is siding installation your main business sector?
Are you comfortable working with a variety of siding materials? Can you show me examples of your work? When do you anticipate being able to begin the project?
When can you begin work? When do you expect it to be complete?
Interview a number of candidates and compare answers, scoring each one. When you have determined which contractor is the best for the job, the next step is to draw up a contract. You'll want to make sure that the wording of the contract provides for all services that you and the contractor have agreed upon, as well as a clearly laid-out log of the project cost.
SIDING MATERIAL COST COMPARISON
New siding is possible within just about any budget. Whether the sky's the limit or you are renovating your home on a shoestring, Siding in Pittsburgh has options for you. If you can afford a higher-quality material, we do recommend that you pursue these options. Exterior materials are one of those things where you tend to get what you pay for.
When picking out your siding material, here are a few things you will want to keep in mind:
Does the material require post-installation work, such as staining or painting?
Does the manufacturer offer a warranty on the product?
Will local weather patterns work well with the product?
What will your building look like once the product has been installed?
SIDING INSTALLATION COST
Installation costs tend to vary from contractor to contractor, in accordance with experience level and the supply and demand present in the area at the time in question. Brand and quality of the chosen materials also play a significant role in the expense of your new exterior. On average, the cost of labor and installation costs varies from six to twelve dollars per square foot. vinyl siding, as the easiest common exterior material to work with, typically has the lowest labor costs. Fiber cement siding, the most common material in the Greater Pittsburgh Area, is somewhat difficult to maneuver, but fairly simple to install. This puts it in the middle of the pack in terms of installation costs. One of the most expensive exterior materials to install is cedar paneling, which typically also requires post-installation costs.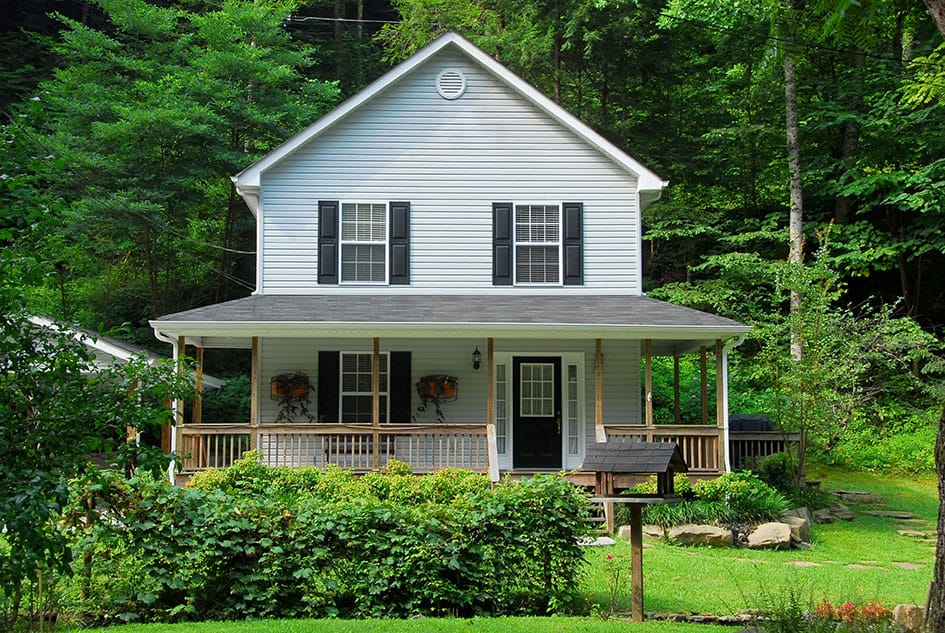 At the lowest possible cost—if you are doing all installation work yourself—you can redo the exterior of your home for about $5 per square foot of vinyl paneling. While the do-it-yourself version is less expensive initially, it does not typically pay off over the long term. Handy homeowners tend to be unfamiliar with the particulars of siding and rarely install the products properly. As such, it is highly recommended that you seek out a well-reputed expert in the Pittsburgh area.